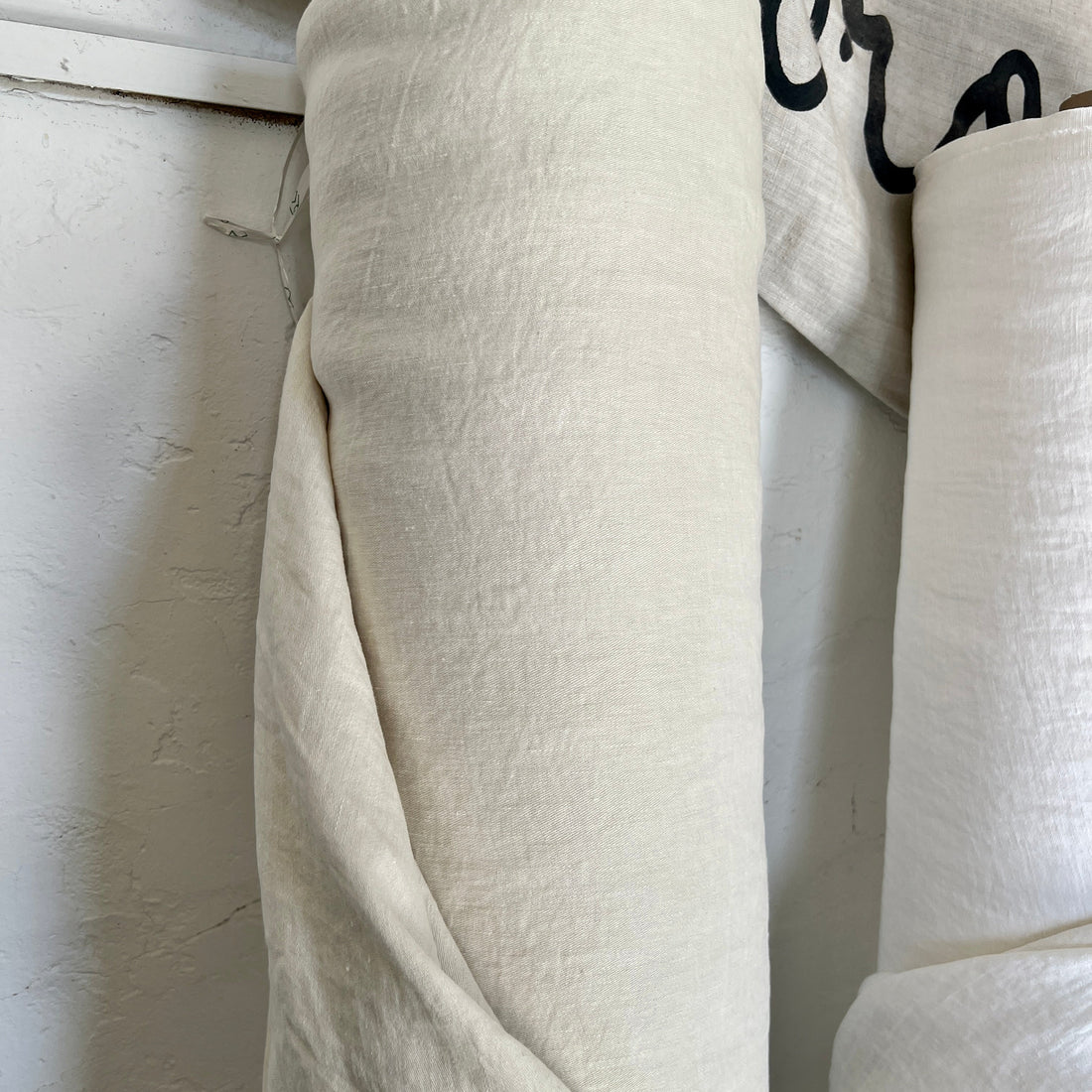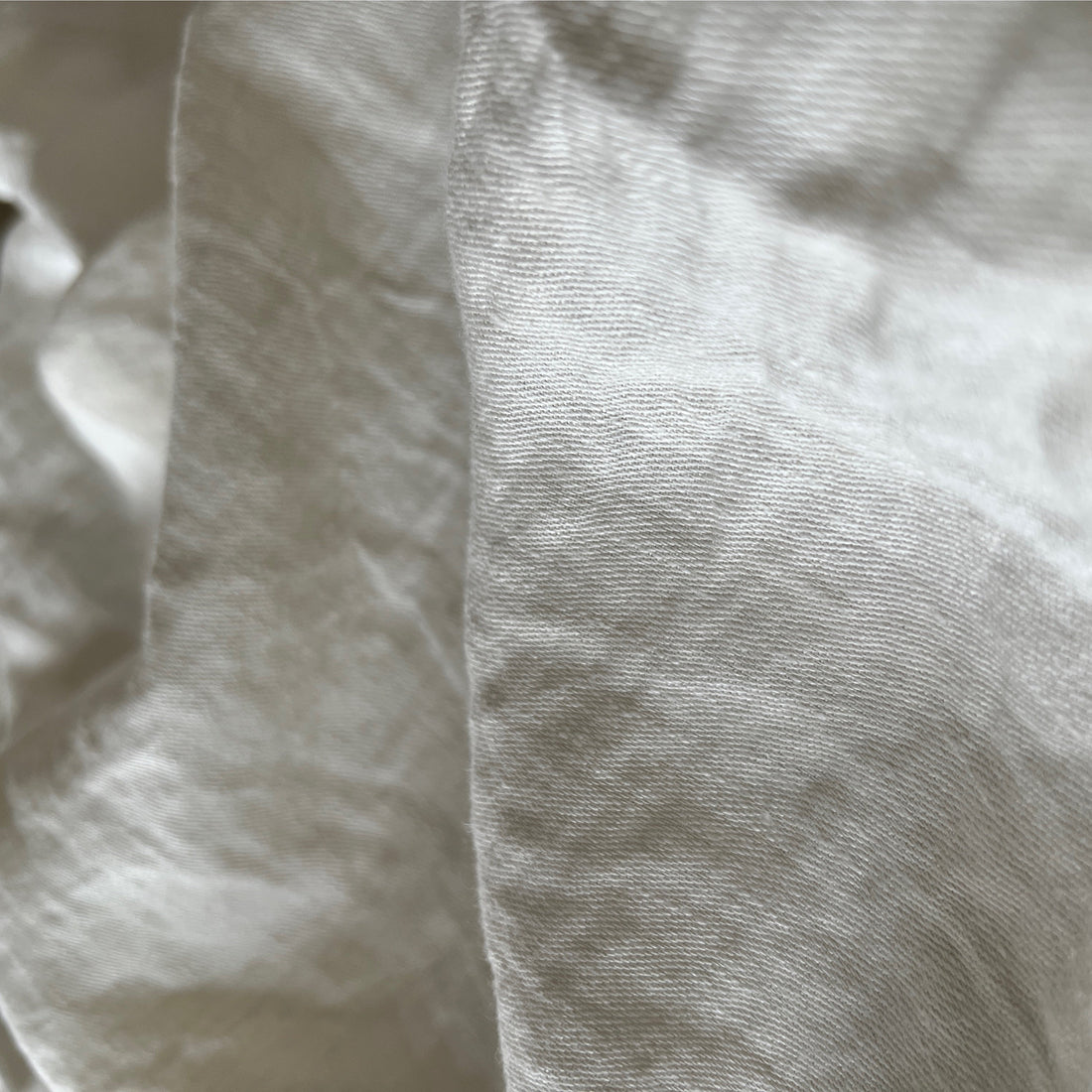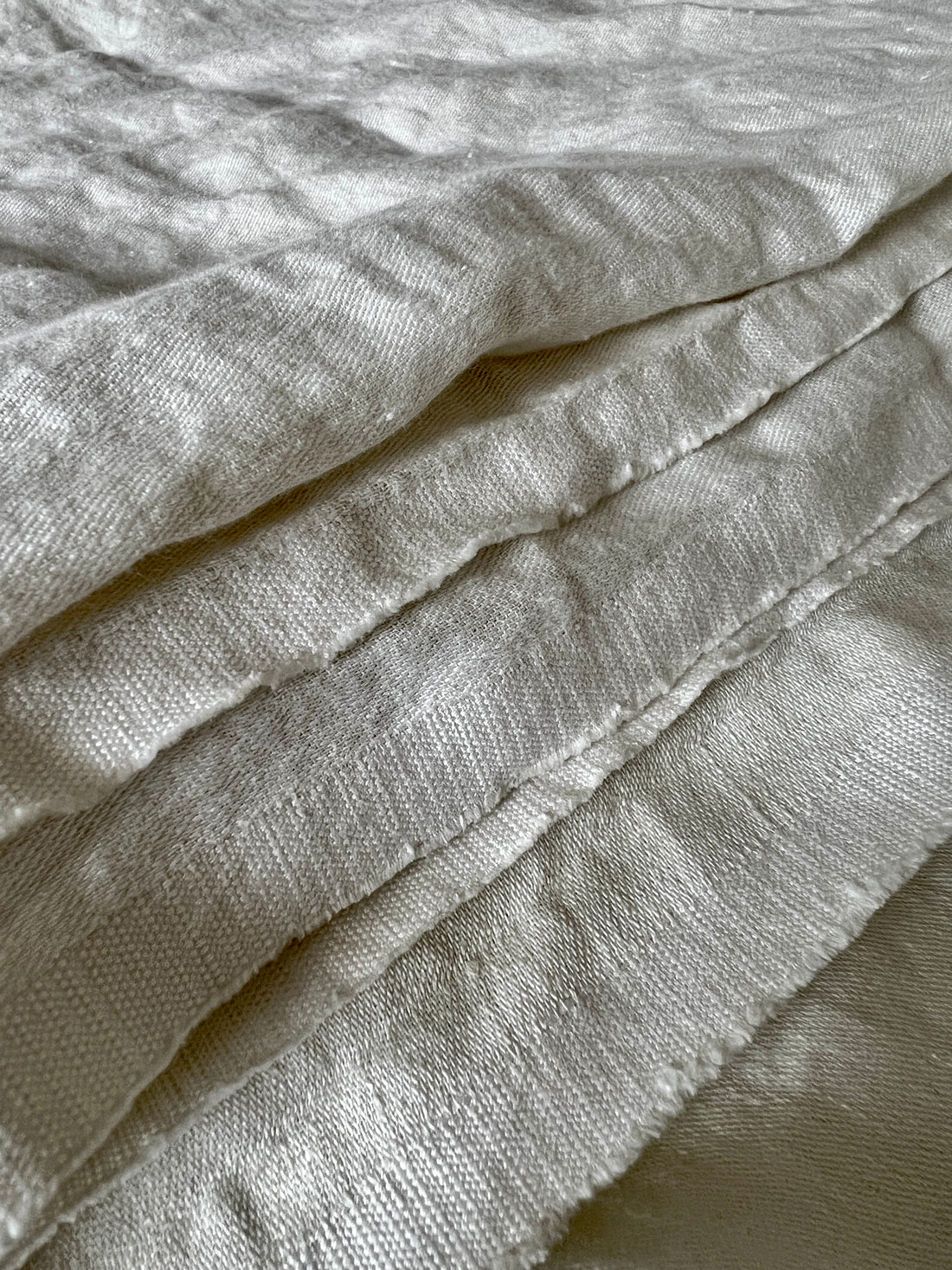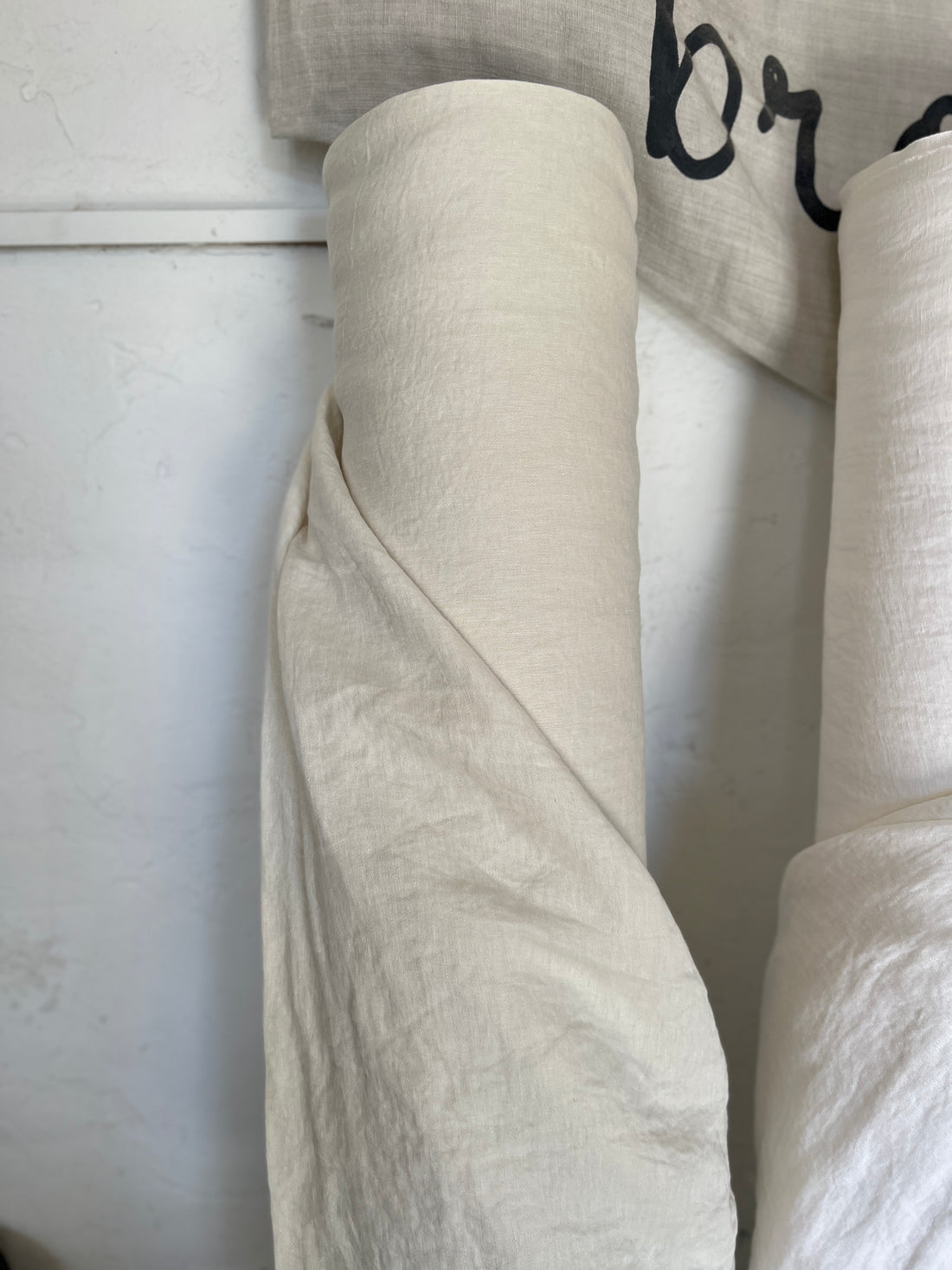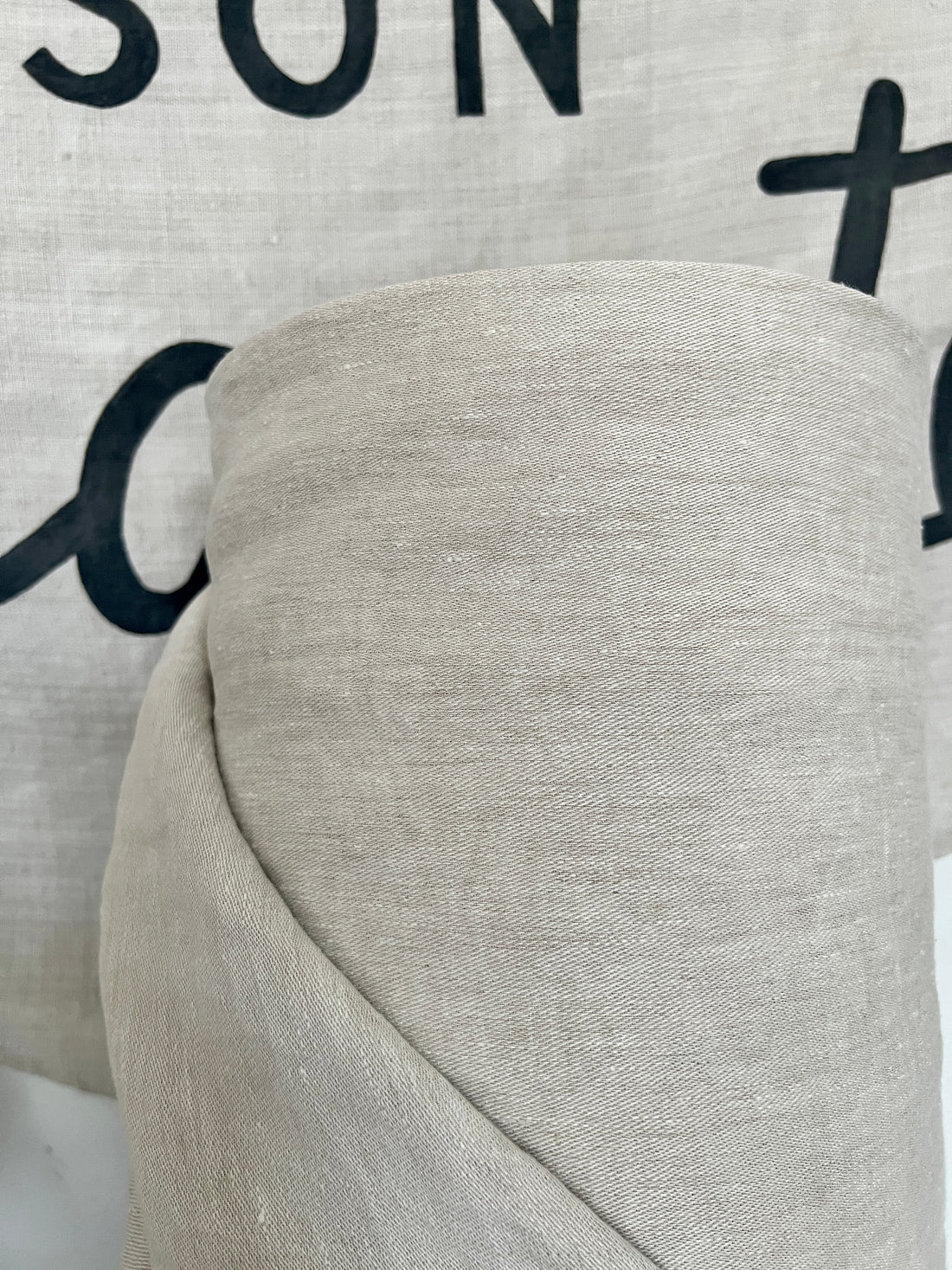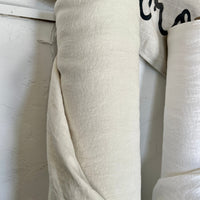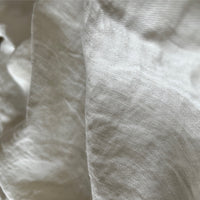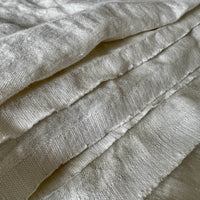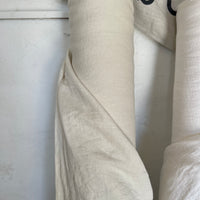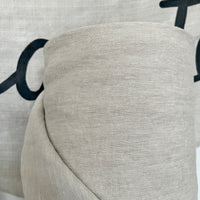 Double Width Woven Italian Linen + Hemp - 'Oyster'
Double Width Italien Woven Linen & Hemp - 'Oyster'
This is a stunning fabric, we are delighted to be able to offer it to you
Woven in Italy, a mid weight linen + hemp, soft, 'bouncy' and simply exquisite
One of the world's oldest cultivated plants, Hemp grows so fast that the Japanese call it the '100 days plant'. Hemp is naturally pest and disease-resistant and can be cultivated with minimal fertiliser and water, lowering the environmental impact of its production. Similar to Linen, Hemp is highly breathable, moisture absorbing and durable
Why we love it......
Light on the environment and beautiful to touch, this soft linen hemp it has a slight silky feel which we love.  A very 'blousy' linen which would make stunning curtains, bedding and tablelinen. The hemp provides the right amount of structure to the fabric, without compromising on the the beautifully soft feel
Suitable for many interiors projects as well as clothing, cushions, tablelinen...

50% hemp, 50% linen
Width 300cm approximately
Shade - 'Oyster'
Woven in Italy
Machine Washable on a gentle cycle at 30 degrees